​MEET OUR URBAN BEAT TEAM OF PROFESSIONAL INSTRUCTORS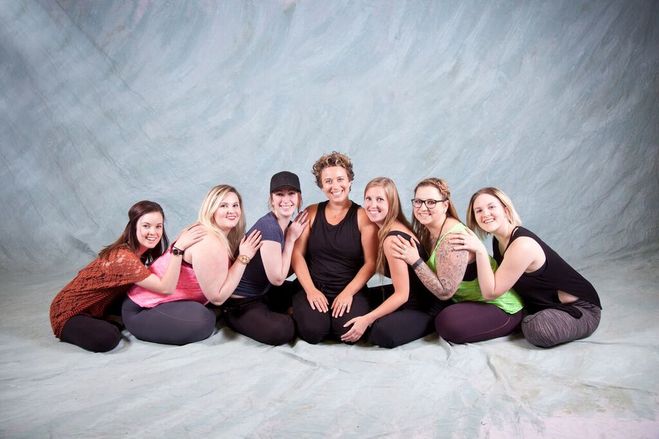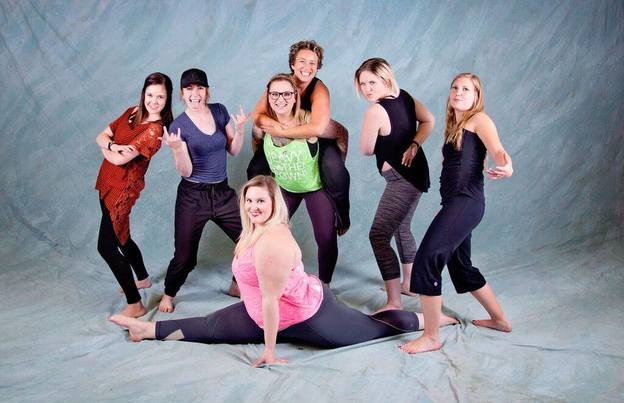 Staff Bios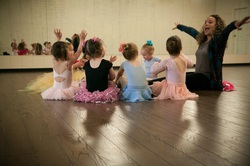 Brittany Deines (Thompson)M.A., B.A. Kinesiology Owner/Director and Professional Instructor
Brittany began her exploration of dance at a young age dancing and performing in Tap, Jazz, Lyrical, Ballet, Hip Hop, Production, Swing and Musical Theatre in High River, Alberta. Brittany competed in group and solo dances across Alberta and British Columbia winning numerous awards for Outstanding Jazz soloist, Most Promising and Adjudicators Choice. Brittany also won Dancer of the competition for Dance Invasion and Dancer of the Year and Performer of the Year through Fabulous Feet Dance Productions where she received full year dance scholarships. Brittany began her love of teaching as a Teachers Assistant for Fabulous Feet Dance at the young age of 14, teaching classes in Baby Ballet and Jazz.

​Brittany was a Professional Dancer, Choreographer, and Activities Coordinator for Riu Resorts, 5 star Riu Jalisco in Puerto Vallarta, Mexico. Performing for 1500 guests on a nightly basis in several different dance acts including Around the World (International Dance compilation), CATS Musical, and Grease.
Brittany has professional experience acting and performing within the television series "Caitlin's Way" and "Just a Kid", and movies "Surviving Love" starring Ted Danson & Mary Steenburgen and "Sightings: Heart Land Ghost" starring Beau Bridges. As well as some local plays within High River.

Brittany has taught at local dance studios from 2004-2011, teaching classes in Hip Hop, Funky Jazz, Ballet, Preschool ballet, Salsa, Swing, Musical Theatre, Tap, 2-step and Strech and Tone. in 2005 Brittany began specializing in first-dances for wedding couples and fun wedding dances for wedding party performances. During this time Brittany was also a writer and adjudication assitant, backstage organizer/manager, and customer services rep for Dance Power, Dance Evolution & Dance Invasion dance competitions within both Alberta and British Columbia.

Brittany was part of a Dance Crew from 2006-2011 in Lethbridge Alberta performing in Hula, Tahitian and Bellydance.
Brittany was a dancer and performer for the 2005 Summer Games, Amnesty International, Southern Alberta Ethnic Association, Multicultural Day, and Care for the Heart telethon.
Brittany continued her love of dance and health and wellness through her Bachelors in Kinesiology with Distinction from the University of Lethbridge 2008, where she also continued her education through her Masters in Kinesiology 2011. Brittany's Kinesiololgy background influences her dedication in heath and wellness, inspiring kids and adults to fullfill healthy lifestyles, education in cross-training, and the important of injury prevention and treatment.

Brittany is the Creator, Coordinator and Instructor of Dance-a-Thon workshops 2008-2016 which are low-cost dance workshops for low socio-economic status participants of all ages and ethnicities. Dance-a-thon's have been a very successful Fundraiser for studio dance competitions, recital fees and costumes. Brittany is also the organizer for the very successful BEAT summer Dance Camp 2012-2016.

Brittany is the Owner, Operator and Professional Instructor for Urban Beat Dance Studio. Brittany has taught dance for numerous elementary, Middle and High schools, including Wilson Middle school's creative dance class, CCH (Catholic Central High School) Hockey Academy, CCH Soccer Academy & Physical Education classes. Lethbridge Drop n Beats after school programs, MINI POPS back up dancers and choreography, Totally U Girl Camps, The POWER to be a GIRL conference, Totally Dance Fusion Camp, College inter-agency mix and hip hop classes, Girl Guides, Dragon Boat Festivals, Lethbridge Canada Day performances 2012-2014, DIAMONDS bridal show 2013 & 2014, St. Michaels Foundation Annual Harvest Moon Ball "A Night in Paris" Choreographer and performer, Diwali Celebration Choreographer and performer, and is a proud member of the Lethbridge College Be Fit for Life Program.
​Brittany has been successfully running Urban Beat over the last 6 years and it is not only her profession but also her profession. Brittany was honoured in 2015 and 2016 when Urban Beat was voted the BEST of the BEST Dance Studio in Lethbridge, as well as profiled as the ONLY dance studio to date to be within the winter 2016 BRIDGE magazine's Profiles of Excellence in Business. These success do not come easy but through hard work and dedication all while raising her twin infants.

---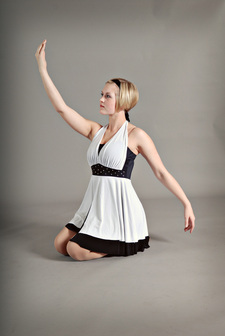 Miss Hanna- Professional Dance Instructor @ Urban Beat

Miss Hanna started dancing at the Melfort Dance Centre in Saskatchewan when she was six years old. She began taking jazz classes, and slowly fell in love with all types of dance. By the time she graduated from high school she was dancing in many varieties of dance: Jazz, Ballet, Tap, Pointe, Lyrical, Modern, Hip Hop, and Musical Theatre. She has gone through CDTA Ballet, Jazz, and Tap exams and finished with receiving her Grade 5 Ballet, and Elementary Jazz and Tap.

Throughout her years of dance Miss Hanna won numerous awards and scholarships while competing in many Dance Competitions throughout Saskatchewan. She also participated in many Dance Conventions around Saskatchewan, as well as in Hamilton, Las Vegas, and New York to allow her love and knowledge of dance to grow.

At the age of 16 Miss Hanna began teaching dance at two studios near Melfort. She loved being able to spread her ability and knowledge of dance to her students both in Birch Hills and St. Brieux. She taught numerous classes, with students of all ages, and choreographed groups, solos, and duets for three years until moving to Lethbridge, Alberta.

Miss Hanna has been an integral part of the Urban Beat team since 2014, where she teaches both recreational and competition dance classes in Ballet/Technique, Lyrical, Modern, Jazz, Musical Theatre, Hip Hop, Boys Breakdance & Tap.

Miss Hanna has been an integral part of the Urban Beat TEAM since 2013, and was the lead instructor for the College Be Fit For Life Dance Camp 2015 as well as a head choreographer for competition solos and duets. Miss Hanna's Professionalism and high expectations bring out the BEST in each and every dancer and the dancers cannot get enough of her.
---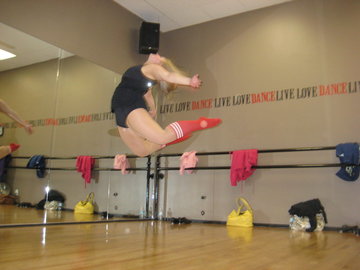 Miss Sarah-Professional Dance Instructor @Urban Beat
I am an energetic, physically fit and confident dance teacher who has a successful track record of improving student's knowledge and understanding of dance. I have recognized teaching qualifications and have experience of teaching all age groups including adults. I began my dance training in Kamloops at the age of 4. I am trained in Tap, Jazz, Ballet, Musical Theatre, Lyrical, Hip Hop and Voice. I have achieved my Associate Certificate in Ballet with distinction from the National Association of Teachers of Dancing. I have won many awards and medals for my performances in both dance and voice. I pride myself on fully understanding the needs of students with the ability to engage with them creating a student centered environment for dance. During my career, I have taught in a private dance school as well as choreographed adult choir groups for on stage performance. I have experience in teaching ballet, tap, jazz, hip hop, musical theatre and lyrical. I am results oriented and dedicated to achieving the highest possible standards across all curriculum key stages.
I was a Competitive Dancer competing as well as teaching and choreographing in Festivals, Dance Power and other competitions earning 1st and 2nd place awards. I Studied voice training under Jill McVie competing in Kamloops Festival of the Performing Arts . I also have behind the scenes theatre experience as a Make-up artist specializing in theatre I was trained A.N.A.T.D. for 6 years through the Kamloops Dance Academy.
My superiors at the dance studio as well as dance parents and families have shared that I am an Excellent communication, organization, and time management skills; detail-oriented; strong work ethic. I am a Patient and intuitive teacher; engaging and effective leader always eager to learn and increase my
I have my National Association of Teachers of Dancing in Ballet, point, Tap, Hip Hop, Modern, Musical Theatre and Street Dance. My education enters around my Bachelor of Arts, majoring in Theatre
I am hounded to have gained AWARDS and Scholarship for best all-around junior dance in 2000.
My teaching experience began with the Kamloops Dance Academy from 2010-2016, where I gained a vast amount of knowledge, experience and became part of an important team that I looked up to while dancing. I am thrilled to be continuing my journey and passion of dance with Urban Beat Dance Studio, where I have become an integral part of their team already. I look forward to growing and sharing my passion and love for dance with all dancers I have the honour of working with.
---
Miss Jordan -Professional Dance Instructor @ Urban Beat
Olivia was one of Miss Brittany's and Urban Beats valued Dancers for over 5 years

Miss Kylee-Professional Dance Instructor @ Urban Beat
Kylee was one of Miss Brittany's and Urban Beats valued Dancers for over 5 years
​Miss Dakota- Professional Dance Instructor @ Urban Beat
Dakota was one of Miss Brittany's and Urban Beats valued Dancers for over 2 years